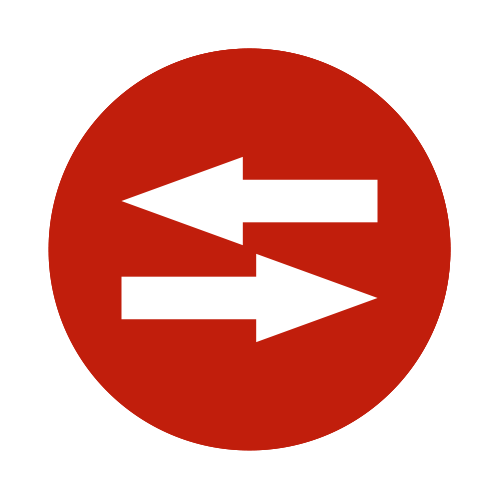 Planning supplier negotiation
BONSAI structures your data to optimise negotiations with suppliers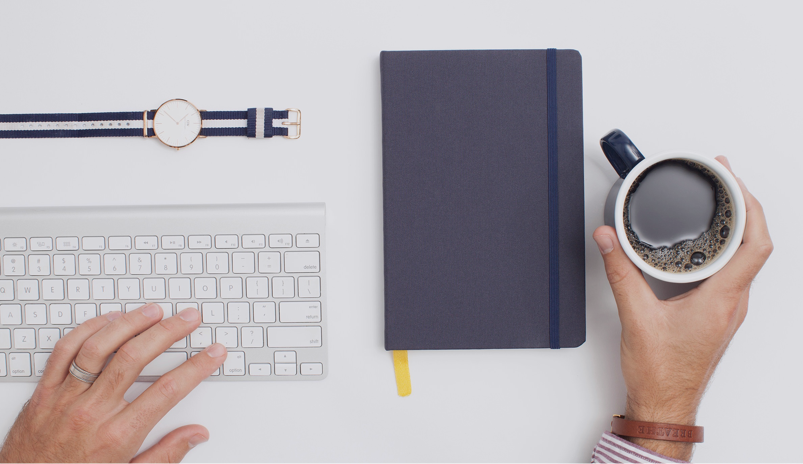 Do you have any further questions?
We have summarized the most important features and topics for you and explained them in short sections. Feel free to contact us for a more in-depth look at BONSAI:
Process of rebate management
Structured data preparation
When preparing for supplier negotiations, it is often necessary to gather a lot of data from different sources. This can be quite a tedious process for purchasing and all information is not always directly available. With good preparation for the negotiation, often much better results can be achieved.
Bonuses, sales promotions and supplier cost sharing are prepared for negotiation in a structured way with BONSAI. The automated, ongoing evaluation of the agreement also enables active control. Prompt renegotiation of unused negotiation potential can optimise the return on agreements.
Keeping an eye on developments
Structured evaluations and current figures on supplier turnovers, current agreements and their revenue – as well as the possibility to simulate future scenarios already during the negotiation – allow an optimal preparation for the annual meeting with the supplier.
Knowledge of the development of the supplier relationship in terms of turnover and agreements ensures that the agreements granted in the past can be continued and new targets defined. It must also be possible to reorganize the agreement system in negotiations with the supplier on the basis of past agreements and without losses or reductions.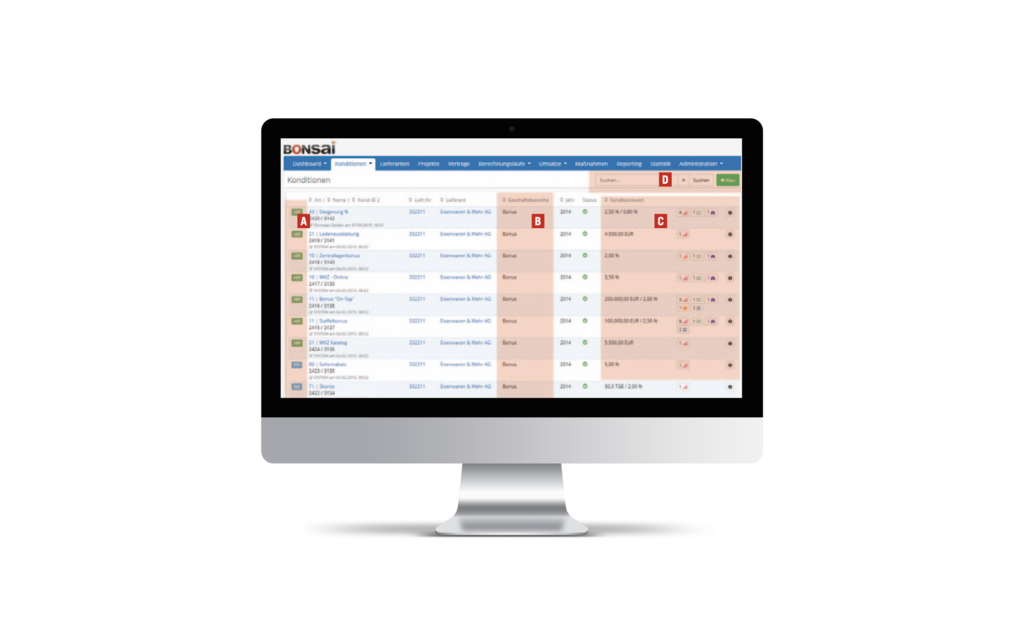 Transparent benchmark for negotiations
Offers for sales promotion as well as cost sharing by the supplier are prepared in a structured manner in BONSAI, discussed in the annual meeting and stored in the supplier's agreement master data. Event agreements, such as for new openings, are also stored in the supplier contract and are activated directly in the system as required.
A transparent benchmark, together with clearly defined targets and agreements, enables an objective evaluation of your negotiation results.