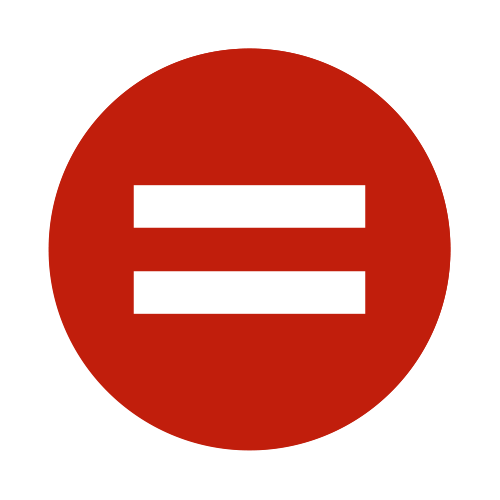 Automatic calculation and settlement
Ongoing evaluation, identifying attainment of targets, and controling the purchases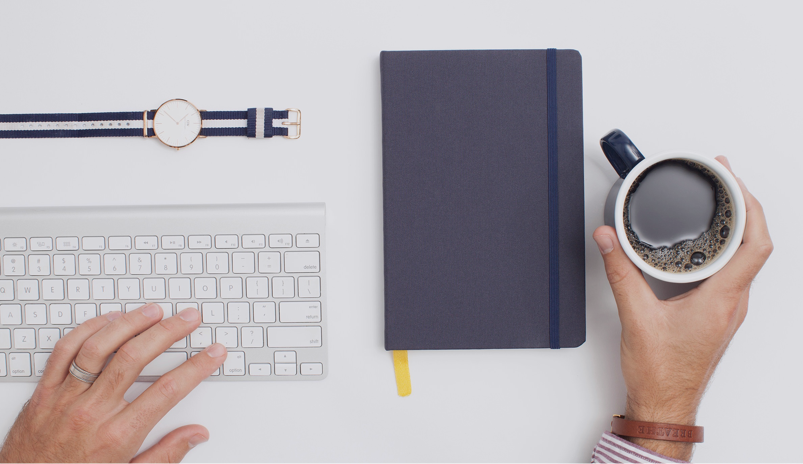 Do you have any further questions?
We have summarized the most important features and topics for you and explained them in short sections. Feel free to contact us for a more in-depth look at BONSAI:
Process of rebate mangement
Supplier agreements at one glance
BONSAI enables efficient calculation and settlement of all rebates. This way, the overview of the returns is improved and the liquidity is enhanced by quick bonus settlements during the year, avoiding a high manual efforts.
All supplier agreements are recorded in a structured way in BONSAI. For each agreement, both the calculation method and the economic significance and inclusion are stored. BONSAI automatically creates a supplier contract or annual agreement from the agreements entered. The same agreement data is also used for the automatically running calculations without any media or system break.
For all agreements due, BONSAI creates an invoice or debit note for the supplier and ensures that the settlement process is highly automated. The created invoices can be sent directly from the system and a posting interface is transferred to the financial accounting.
In this way, the amount settled is exactly what was negotiated and recorded in the contract. In addition, it ensures that all agreements are actually settled. No claims are left unprocessed or forgotten.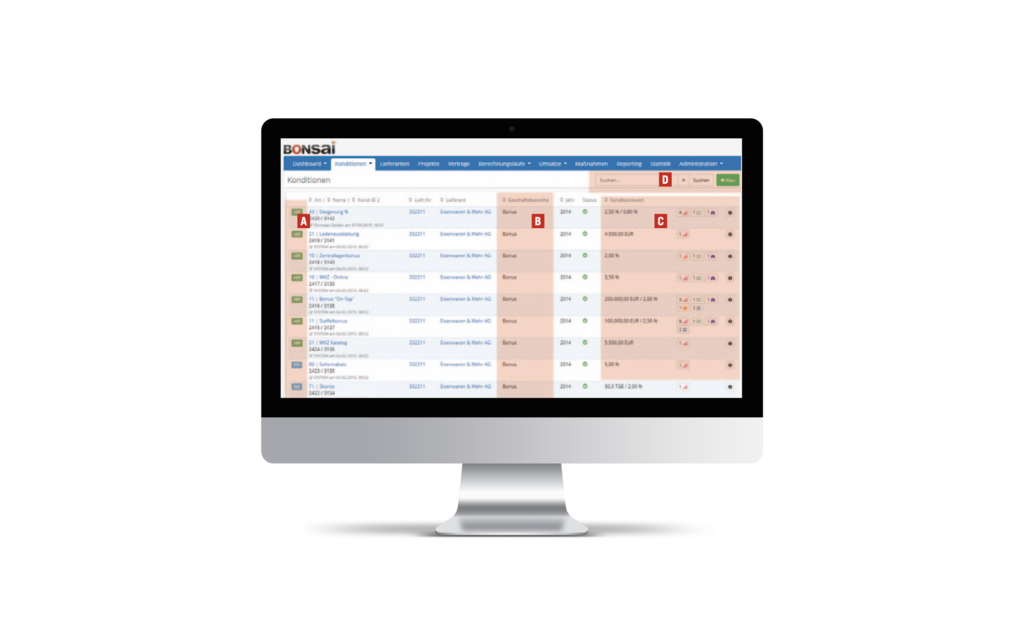 The settlement of agreements and the ongoing monitoring of agreed targets, e.g. with regard to total turnover or growth amounts, represent the second main pillar of the rebate management.
The key success factor here is the complete implementation of all components of the negotiations. The workload for the settlement is reduced and, above all, accelerated with BONSAI thanks to a high degree of automation. This leaves more time for the essentials – controlling and optimizing the agreement system.