Maximum transparency with automated claim settlement
E.I.S. Beschaffungs- und Marketing GmbH & Co KG serves as an interface between mediumsized specialist wholesalers of production connected trading and more than 1,300 contractual suppliers. The services provided by E.I.S. include centralised purchasing negotiations with leading manufacturers. E.I.S. members benefit from attractive agreements and high revenues. This also comprises the prompt payment of bonus distributions to the connected companies. By choosing IBB's software solution BONSAI, E.I.S. has successfully switched to an all-in-one system that accelerates the settlement and distribution of all rebates thanks to its automated data import, and furthermore offers 100 % transparency.
Based on its membership structure made up of medium-sized trading companies from various specialist groups of production connected trading and its connection with more than 1,300 contractual suppliers, the purchasing association E.I.S. needs a comprehensive software solution which can transparently depict all delivery terms, claim settlements and bonus distributions on a daily basis. "Because of the complexity of our data situation, the solutions we had been using so far had reached their limits in the area of rebate management. We were therefore looking for a new software. In IBB's BONSAI, we found a complete solution that considerably simplifies and accelerates our business processes thanks to its interfaces and comprehensive functionality", explains Oliver Boensch, Managing Director at E.I.S. GmbH & Co KG.
TRANSPARENT MANAGEMENT OF PURCHASING CONDITIONS AND TRACEABLE BONUS DISTRIBUTIONS
With BONSAI, E.I.S. has succeeded in making its rebate management more transparent and recommend its members optimum purchasing volumes. But more than that, the organisation has also been able to considerably enhance traceability of claim settlements with suppliers and bonus distributions to the wholesalers. Christian Zeidler, Managing Director at IBB, knows the complexity of the industry: "The versatility of the software is just one of the aspects that makes BONSAI the ideal solution for sourcing and trading companies as well as purchasing associations such as E.I.S. In addition, the software automates processes – with all data being handled in full compliance with legal requirements and revision-safety. Businesses working with BONSAI can react to enquiries and audits in a timely manner and are therefore protected."
MINIMISING MANUAL ERRORS THROUGH AUTOMATED DATA IMPORT
The bonus department at E.I.S. has been working with BONSAI on a daily basis since its introduction and recently switched to the latest version: "The automated data import via interfaces eliminates the need to manually enter the values we receive from banks and suppliers. This reduces the frequency of errors and we gain valuable time because we no longer have to switch between several systems. Everything is handled centrally via BONSAI. With the large volumes of data we process every day, this is a considerable relief," says Boensch. IBB's specialists have met the specific demands of E.I.S. by adapting the existing software modules flexibly, allowing the association to get started with BONSAI within a short period of time. "Ongoing support is quick, direct and entirely uncomplicated. Being a specialist in the management of purchasing conditions and association-wide purchasing, IBB knows our industry better than a simple IT service provider could, and solves our industry-specific problems in a highly professional way", E.I.S. Managing Director Oliver Boensch adds.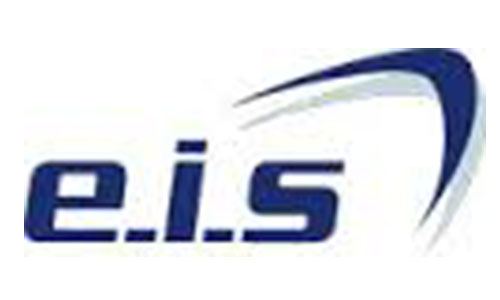 About E.I.S.:
For more than 30 years, E.I.S. Beschaffungs- und Marketing GmbH & Co. KG (E.I.S.) has been one of the leading cooperatives in production connected trading and has served its more than 125 members with no financial interest. The medium-sized member trading companies are selling products in the areas of tools, machinery and production facilities, construction fittings, components, construction machinery and fastening technology as well as welding, safety and industrial technology and occupational safety. The predominantly commercial customer base includes the industry and small craft industries as well as communities. The non-profit purchasing association offers its members full transparency and pools the forces of its connected companies with regard to important manufacturers. It provides distributors as well as suppliers with a "carefree package" in central regulation with 100% del credere guarantee. E.I.S. furthermore supplies its wholesale members with convincing marketing material for all channels, comprehensive data management as well as stateof- the-art IT services and professional e-commerce solutions.
more Case Studies: